Free Facebook Group Cover Templates
that will work for you and your business and help build your email list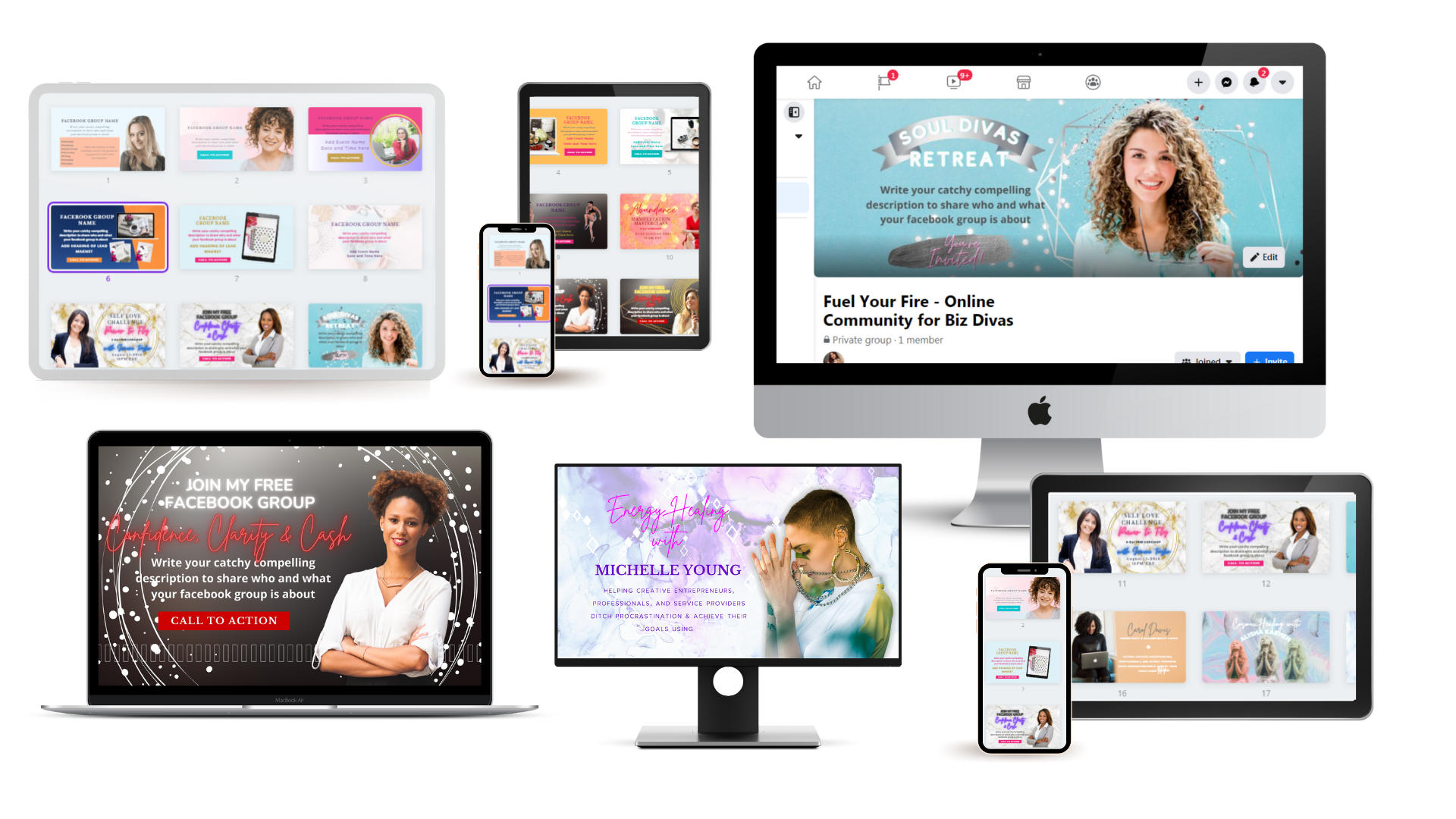 Do your customers know who you are?
What if your business branded itself while you were off doing other things?
What if your images made themselves while you were off growing your business?
How would you feel if you could…
Leave a lasting impression on potential customers with less time and effort
Easily make ideal clients stop in their tracks with a single image
Have clients come running to find you, instead of having to track them down
Here is what you can use your FACEBOOK GROUP Templates for:
Give information of what they can expect inside the group
Promote your upcoming challenges
Share information or sneak peak of upcoming NEW Course
List your calendar of events/Workshops that you plan to conduct for the members
Share your biz tagline, mission and build authority
Promote your low ticket offer
Promote your group with others
Promote seasonal theme during the year
Promote weekly hashtags in the group
Promote your Freebie on the banner
Promote a weekly master class on a particular topic/theme related to your business.
GRAB YOUR FREE FACEBOOK COVER TEMPLATES